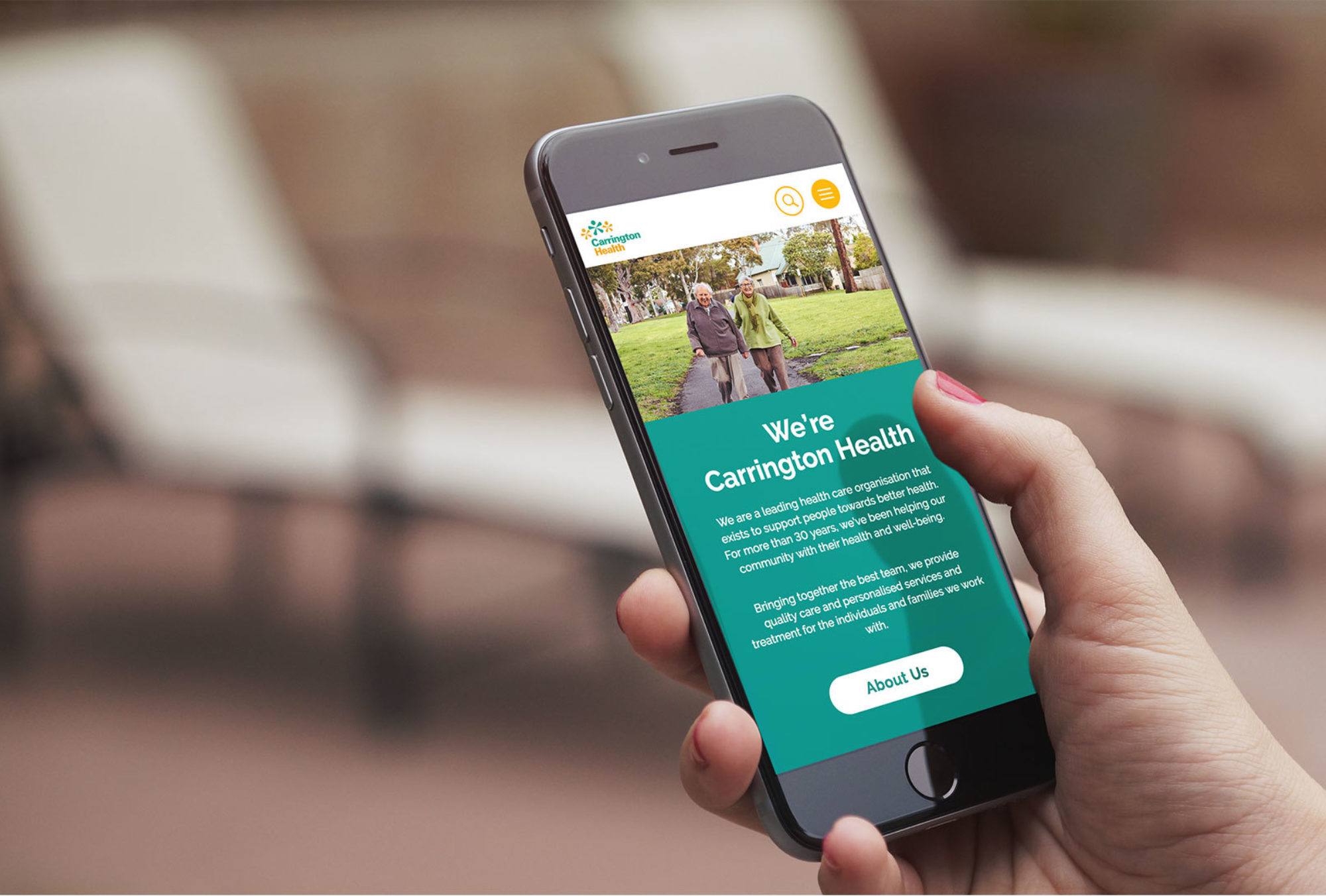 Challenge
Carrington Health engaged our team to help them remain current in the rapidly changing digital health space. They wanted to update their online presence with a focus on delivering content that suited their patients' needs.
Solution
With the goal of maintaining existing functionalities our team designed and developed a new website that is visually appealing and effectively fulfils its purpose as an accessible information source.
Carrington Health were looking for digital direction.
The goal
Carrington Health was in need of a fresh, aesthetic website that would promote their health services, provide a user-friendly experience and target their extended community.

Carrington Health needed the newly designed digital platform to integrate with social channels to ensure existing customers were directed to the site.
Our digital team implemented a user-first strategy.
The process
We worked collaboratively with the Carrington Health team to develop a highly accessible site for their patients – making information easy to find, read and understand, no matter their personal capabilities. Our developers optimised the website for use across all devices including desktop, mobile and tablet.
Carrington Health now has a visually engaging and responsive website that seamlessly delivers a user-oriented journey for the customer. With our accessible design, the company has established a new industry standard for health oriented websites and continues to present themselves as a modern brand that effectively connects with their community.